Telescopic Sports Mast - Record all your games professionally!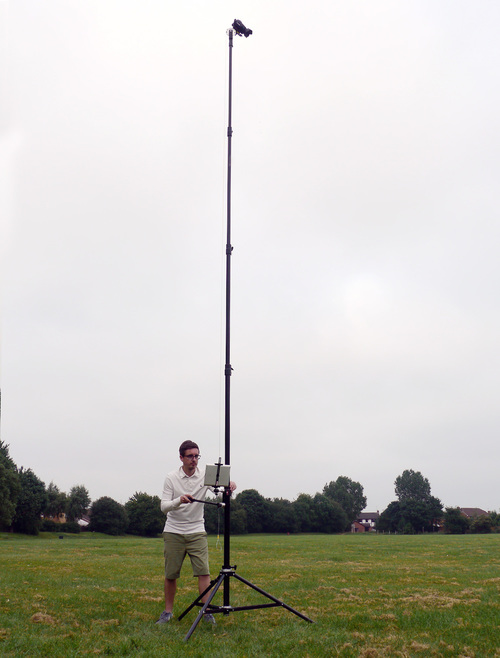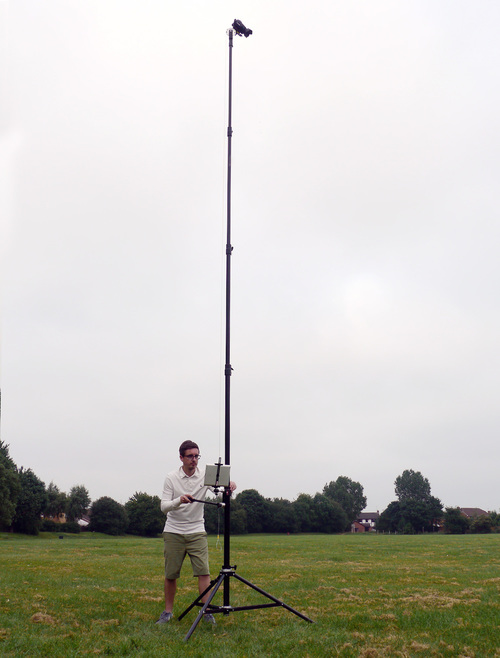 Telescopic Sports Mast - Record all your games professionally!
Get the UK's cheapest sports mast to record your own game or your club game! Delivery within 21 working days and 1 year warranty.
The Smart Highshot Camera Mast is a lightweight system that extends to a height of 7.3m (24ft) and is ideal for a variety of applications including aerial mast photography, sports analysis, site surveys and sports filming.
Made from lightweight aluminium this mast is extremely portable, quick to set-up and easy to use. With its own tripod style base, which remains attached at all times and just folds up for transport, the mast provides a rigid base and each section of the mast can be raised easily by hand.
At the top of the mast there is a standard 1/4" screw attachment to which you would usually attach a ball head, tilt head or powerhead so the camera can then be positioned to the desired angle. Once the camera is in position you can then use a tablet or viewing monitor to see and control your images.
Operating from a higher view point drastically changes the picture you can capture and these masts can be utilised outdoors or indoors depending upon the application they are needed for. The legs have holes in the base so pegs can be used on soft ground and there is an attachment at the top to secure guide ropes if required.
With this mast, you can build your own bespoke solution utilising the related products below or just use the mast by itself.
Product Specifications:
Maximum Mast Height – 7.3m (24ft)
Retracted Mast Height – 170cm (5.6ft)
Weight – 10kg
Material – Aluminium